I thought I'd share my most recent creation. I made a set of leather cuffs for a friend. He said they were for someone else originally, but his wife took a liking to them. Apparently she really liked them, and requested that I do a matching ankle set. How fun! Of course I agreed to make the set. I do them all by hand, punched, riveted, and sewn, so it took a few weeks, but now the set is complete.
Its fun, its a hobby and a kink. I like that other people are into something that I made, personally. Thought I'd share!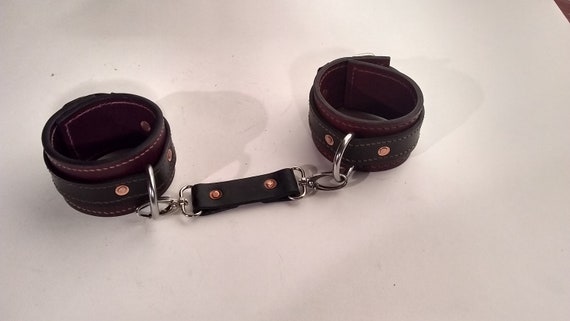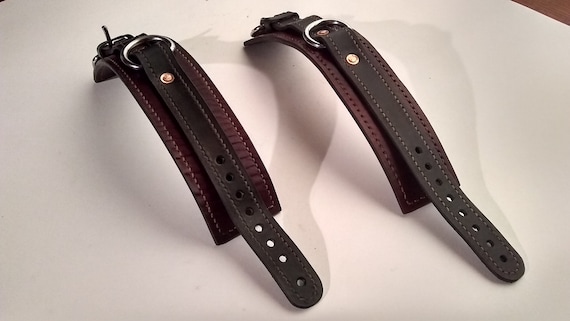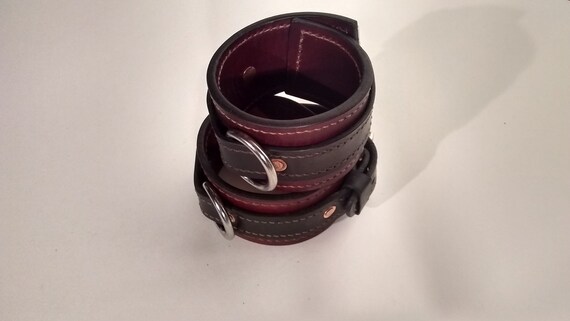 I do occasionally sell stuff, but these are already spoken for. Just sharing!